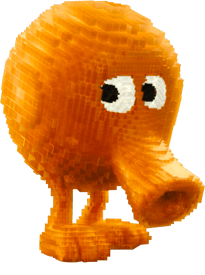 2 fun play modes - Classic Arcade and Q*Bert Rebooted!
Coily and the rest of a crew are back with a few new enemies
30+ new levels in Rebooted mode
Earn crazy variant Q*Berts like Q*Zilla and Q*Nicorn
Compete against friends to see who can finish Rebooted first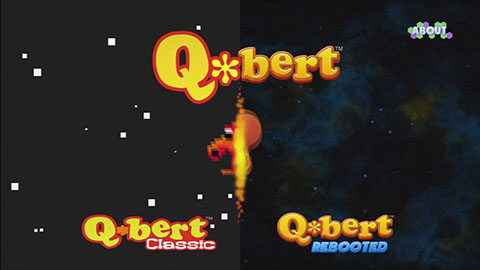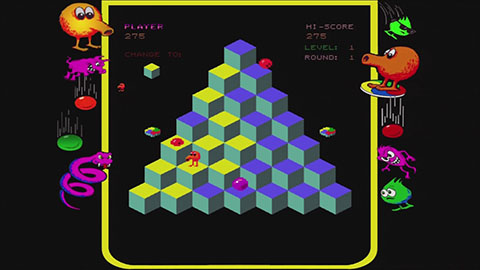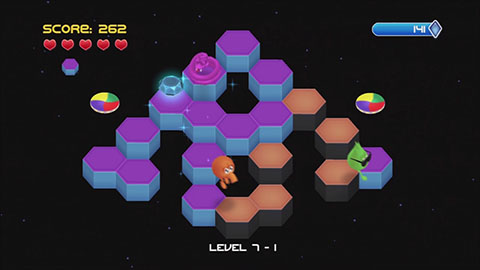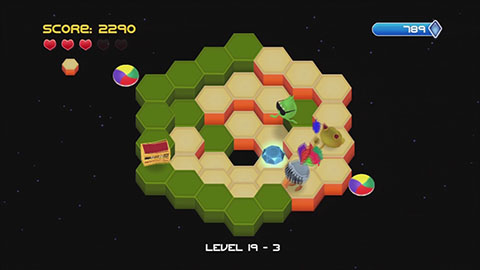 To celebrate his starring role in the Pixels movie, we released a Q*bert™: Rebooted Pixels Theme Bundle which includes the 3-way cross buy and a Q*bert PS4™ dynamic theme, based on the wildly popular arcade game and Sony Pictures film, Pixels.
Prepare yourself for one of the most challenging games of all time! Remastered for PlayStation®, Steam, iOS and Android, Q*bert: Rebooted features the classic version of Q*bert and an all new action packed version of the arcade mega-hit. Dodge enemies, evade death, and navigate your way through villainous isometric levels in this iconic, critically acclaimed game.
Q*bert: Rebooted introduces new enemies, playable characters, power-ups, traps, gem collecting, and is chock full of new challenges that it will leave you feeling victorious or demanding a do over.